Social Distancing Ideas and Tips for Families and Children
Tips for keeping children active and engaged while social distancing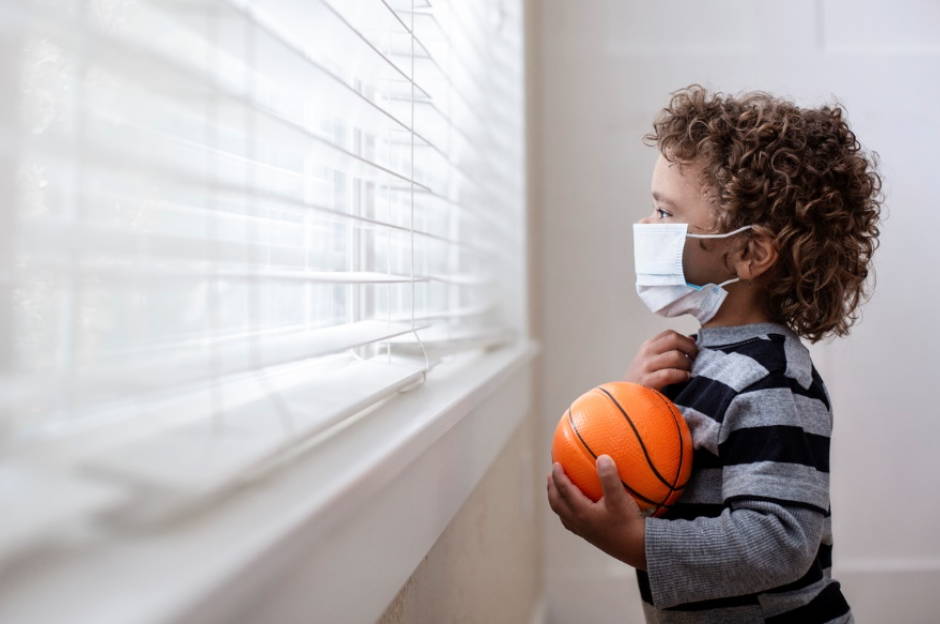 The outbreak of COVID-19 has brought incredible challenges to children and families. With schools completing the spring semester virtually and many parents working from home, daily routines and normal habits are a thing of the past.
While these social distancing measures are important for keeping communities safe from infection, the dramatic changes have been hard for families. With normal life seemingly turned upside down, children of all ages might struggle with anxiety, pent-up energy, and a loss of academic productivity.
We never could have anticipated the sudden changes this year has brought us. However, American Heritage School remains committed to serving our community. Read on to discover helpful tips and ideas for practicing social distancing with your family.
The semester we never expected

For most of our families, the onset of Covid-19 meant a shift from traditional work and school environments to completely at-home arrangements. For many of us, this transition has been challenging.
From disrupted schedules to the frustration that comes with hurriedly-implemented technology, 70% of employers are having trouble implementing at-home work. While parents and caretakers deal with this new reality, the challenge of supervising virtual school for children on top of work-at-home responsibilities can be overwhelming.
This is why getting a "socially distanced" break is so important for children of all ages. Taking a step back from the hustle and bustle of Zoom calls and online lectures is important for young children and teens alike.
There are many ways that your children can squeeze in some fun and freedom while still practicing good social-distancing habits.
Tips and ideas for families

First, consider the importance of getting out of the house and into the fresh air. While many of our normal activities like sports or movie theaters may not be accessible right now, there are still ways to be outside and be safe.
Take a daily walk with your children to get in some exercise and playtime. This can be done while maintaining a safe distance from neighbors. Pets can join the fun, too. Young children might enjoy a scavenger hunt along a trail, while older children can work on walking the family pet and talking with parents.
With many states beginning to implement reopening phases, trails and parks may be open in your local area. This can be a great time to explore your city, riding on bike trails, or simply taking in the sights on foot.
Another fun and practical way to get outside is to help your children start a vegetable garden or flower patch right in the comfort of your yard. This can be an excellent learning opportunity for kids of all ages on the importance of eating quality, locally grown food.
Fun and interesting indoor activities

On days that call for indoor play, consider activities such as:
cooking together

reorganizing and rearranging your child's bedroom or play area

playing card or board games

teaching the family dog some new tricks
It is also a good idea to consider the opportunities for enrichment that lay outside games and playtime. Why not use this time at home to explore a new or favorite subject?
Many students are taking advantage of extra time in the semester to receive extra instruction on subjects of interest via The Summer Program Online at American Heritage School.
As you are taking advantage of Spring weather in your backyard or out in your community, remember the importance of practicing safe precautions around other people.
The Center for Disease Control has recommendations about how to keep yourself and others safe while you are out. Consult the CDC website for details. 
American Heritage School is committed to student development. Please browse through our Summer Program offerings and contact us with any questions